Customer's comment 「Pashmina ROSE and others」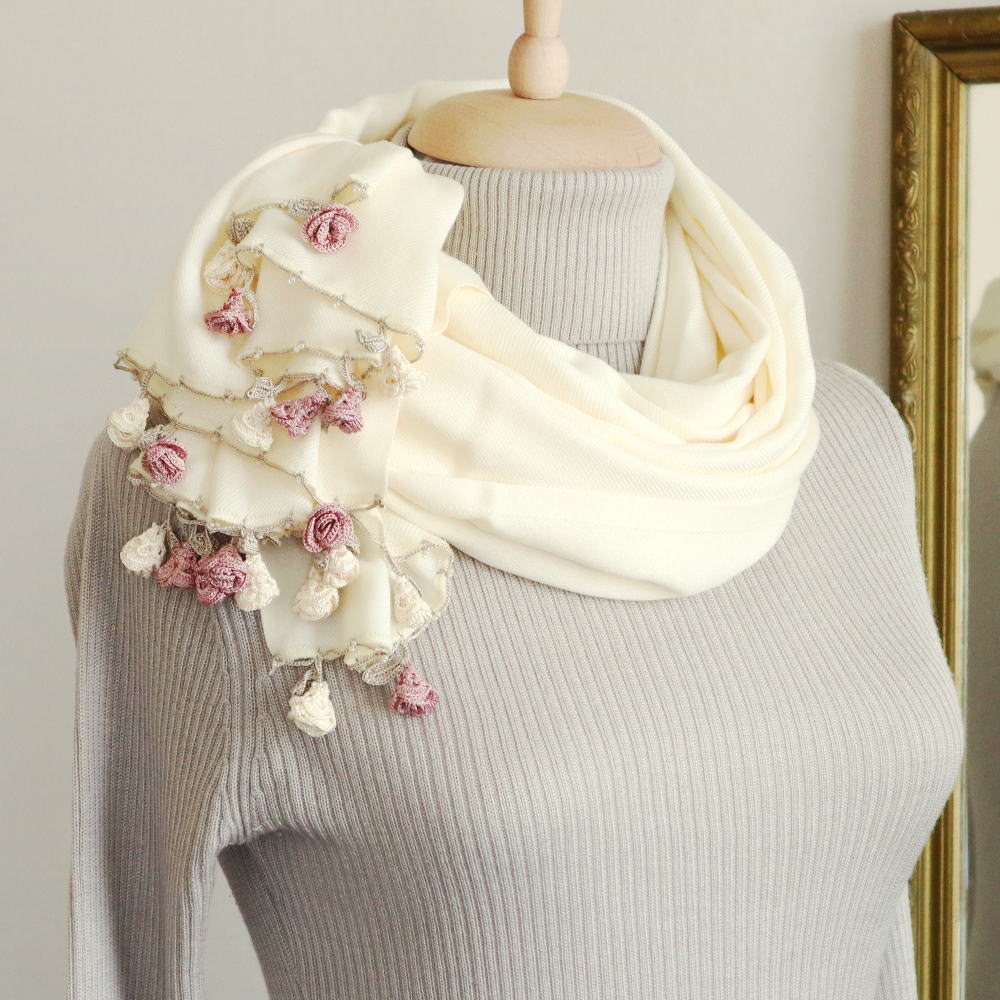 Beautiful as always! I love these roses and soft colors!
From AYTURK
Thank you always!
We are appreciated your wonderful comments.
The pashmina shawl is for winter so that I wanted to make like antiques.... the leaves are in beige and roses in soft colors, not too blight, should be more elegant for winter :)

Wish it would be beautiful accent for your winter fashion!
Thank you!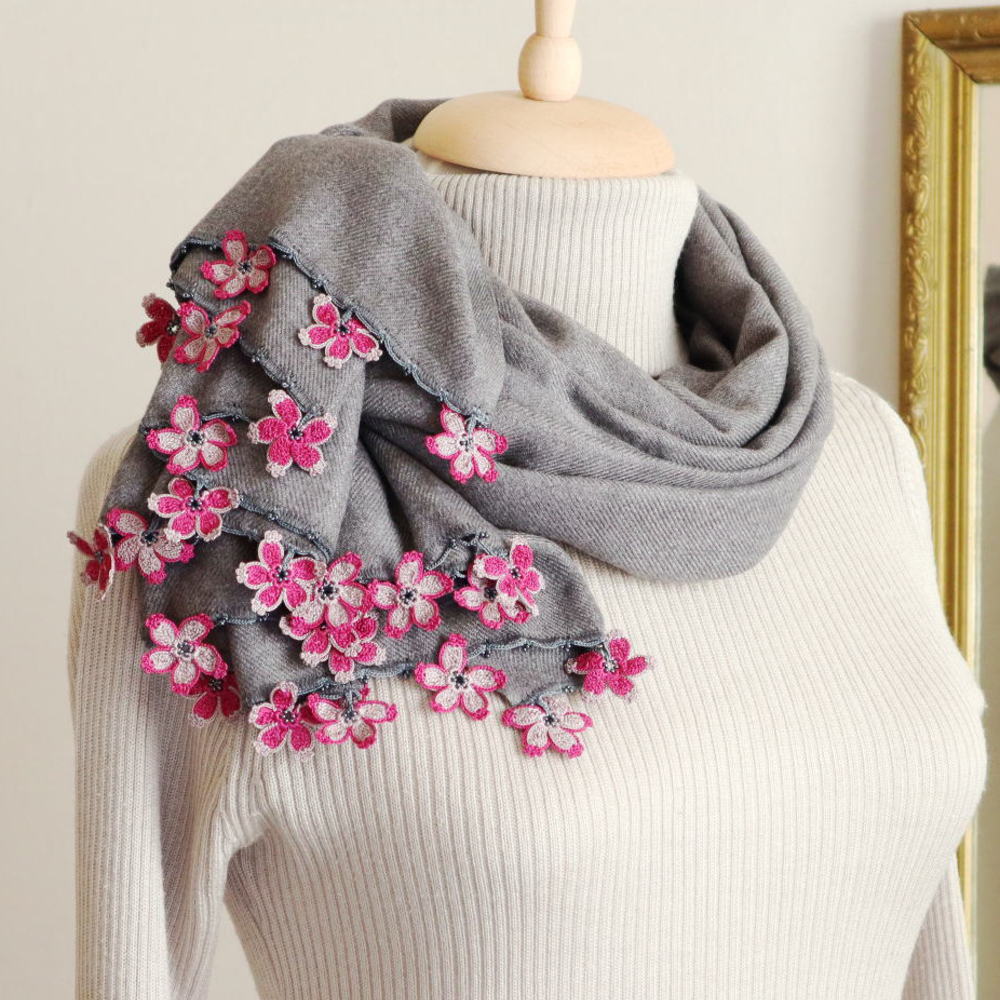 Beautiful as always!
From AYTURK
SAKURA, cherry blossom is important flower for Japanese, as well as ME!!
It was made with the memories of Full bloomed SAKURA in Sparing.
It can be beautiful with KIMONO as well.
Enjoy it!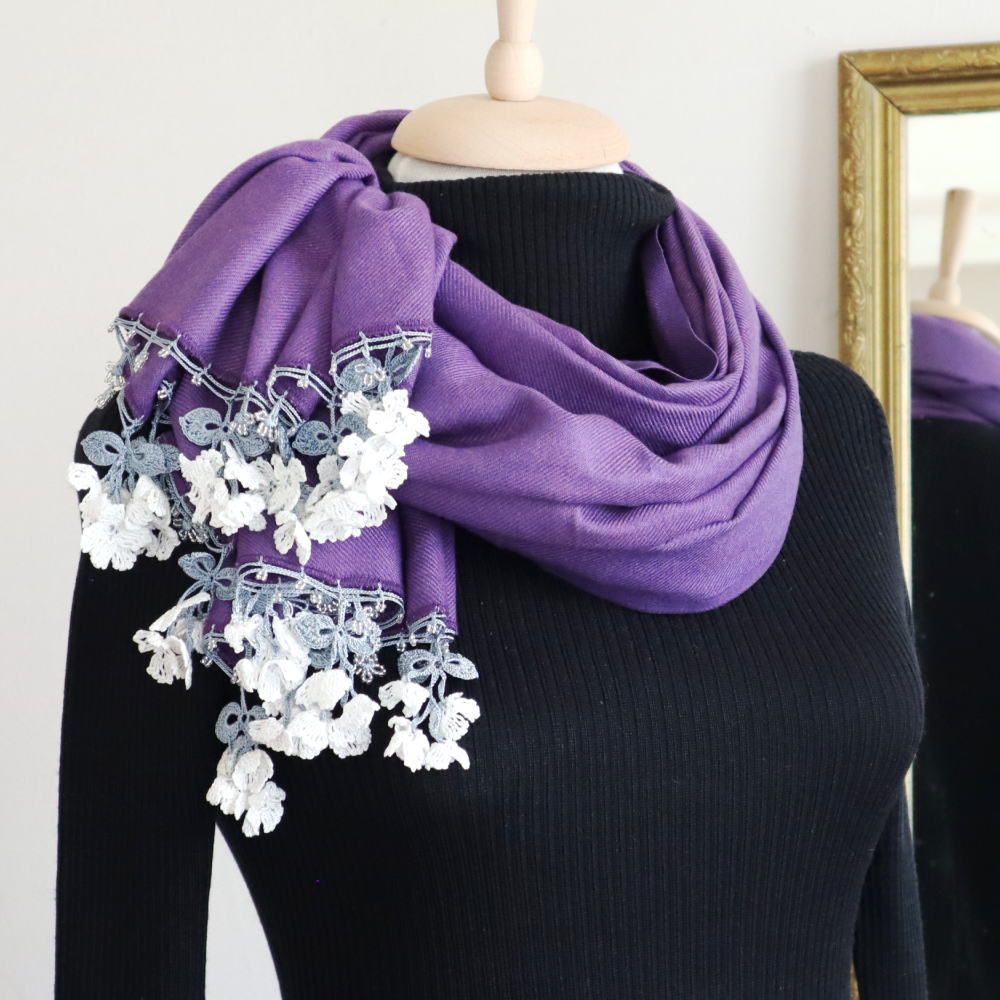 Beautiful as always! Can't help but buy new ones every winter :D
From AYTURK
We appreciated you return to us every year :)
Repeat guests like you will give us great passion for making NEW models.

AYTURK is working in Cappadocia, Turkey which is country side but has a beautiful nature.[Flower of WIND] is the one, I got inspiration of design from nature here.
When I saw the willows beside the RED River sway elegantly, I got image of this model.
The flower is NOT exist, it came from my fantasy ;)

Enjoy the year 2023 with AYTURK's